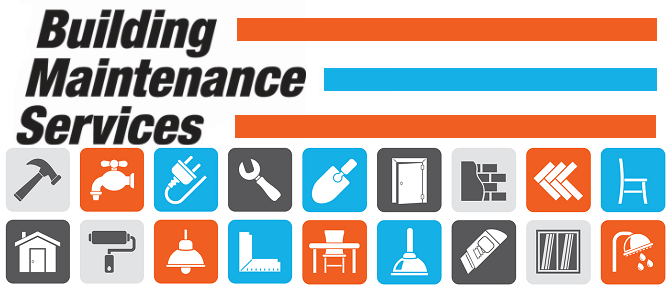 Coastline offers professional Commercial & Residential maintenance servcies.
Coastline offers comprehensive Maintenance Managemenet Services that are designed to safeguard your property assets. We provide professional documentation of property condition including photographs, and reports prior to a move-in. Once a unit is occupied we do periodic evaluation of the property to ensure proper care is taken and property rules are being followed. All maintenance and repairs are coordinated with the tenant, and emergency services are available 24 hours a day. Any updates or changes to the property are documented in writing and all correspondence is forwarded to the property owner in a timely fashion. Final inspections are always performed on every property when we receive a notice to vacate.
Our primary goal is to make sure your assets remain valuable during the time Coastline is managing the property. On large projects we obtain competitive bids to determine best value options and keep costs low and in accordance with the owners operating budget.
Commercial Maintenance Servcies
Coastline can manage any and all commercial maintenance projects regardless of size. Over the years we have worked with building contractors, consultants, engineers, and a host of subcontractors. We can manage any of the following areas of building maintenance: Carpentry, Plumbing, Painting, Drywall, All Types of Roofing, Building Envelope, Lightning Protection, HVAC, Insulation, Windows/Doors, Locks/Keys, Lights, Signage, Fire Protection, Life Safety, Landscaping, Irrigation, Elevator, and Electrical. Coastline takes the headache out of building maintenance projects, and offers owners a peace of mind during the maintenance process.

Preventative Maintenance Services
All commercial property needs preventative maintenance, and when done properly this can lead to real savings in commercial buildings. In the 30 year life-cycle of a building the cost of maintenance, operations, and utilities can sometimes equal the original cost of the building. We provide scheduled site inspections, quarterly HVAC inspections, roof inspections on low slope & pitched roofs, safety systems, and yearly electric & plumbing reviews. If you own a restaurant, office building, shopping center, or retail store, failing to invest in maintenance can be a costly mistake in the long run. Our property management professionals are on the lookout for preventative repairs, in order to avoid costly replacements.

Residential Maintenance
Any residential properties that are managed by Coastline enjoy the same level of maintenance service that our commercial properties do. Whether the property needs a new roof, new tile floors, a kitchen renovation, or new landscaping we can make it happen for you on time, and on budget.

24 Hour 7 Days A Week Emergency Service
Charleston and the surrounding coastal areas are sometimes impacted by a variety of high winds, and very inclement weather. When a building system fails for any reason, Coastline provides 24 hour emergency service on all units commercial, and residential.

For A Professional Evaluation of Your Building Maintenance Needs Call Coastline Today 843.568.8788